Click Here to register for GPAT online mock tests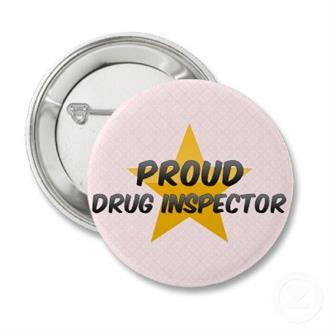 Drug Inspectors exam covers Two papers.
One is General Knowledge paper and the other is Pharmacy Subjects' Paper.
We shall discuss the list of highly recommended books for the drug inspectors exam
General Knowledge Paper for Drug Inspectors
The nature of questions asked depends on which board is conducting the exam. If the UPSC for Central Drug Inspectors exam one can expect General knowledge questions relating to the country INDIA as a whole. On the other hand if the exam is conducted by a state Public service commission such as APPSC (Andhra Pradesh Public Service Commission) or OPSC (Orissa Public service commission) one can expect General knowledge questions for the relevant states. However at the central level one need not bother much about state specific questions but, in state level exams Questions about India can be asked.
For General studies it is difficult to prescribe any books. However one can follow General Studies books meant for other exams like Group 1 services and previous year question papers. For a basic review of the General Knowledge I would recommend this book
and

General knowledge 2016  

(very concise and easy to follow)
Pharmacy Subject Paper for Drug Inspectors
This is basically of the B.Pharm level knowledge. Questions are asked more related to pharmaceutical calculations (allegation method, proof spirit, concentration, % w/v) for which a basic Dispensing book like RM Mehta's Dispensing Pharmacy will do. Moreover one has to know a lot about the Indian Drug Acts and related laws especially Schedules of drug (C, C1, X) are mostly stressed. In the last year the AP drug Inspectors exam had many questions on Latin terms and bandages which can be easily found in Tutorial Pharmacy by Cooper and Gunn
So the list of recommended books for pharmacy paper is
All the best for your exam 🙂
And don't forget to memorize the list of medicines in National Essential medicines
Like this page to read more….
[like-gate]Where to buy the books?
I suggest borrowing from the library. Else you can buy them directly from Amazon or Flipkart. Amazon is preferred because there is no minimum limit of Rs.500 which is there for flipkart
[/like-gate]
These are the books highly recommended for Drug Inspectors exam
Look out for more Drug inspector Details on below links
Drug Inspector Previous year Solved Paper
Drug inspector DI Exam Syllabus
Previous Drug inspector Scores
DI solved paper key with answers
DI Drug inspector old Question paper
Drug inspector Admit card free download
Drug inspector Exam Notification Admit card Results
Drug Inspector Model Questions
DRUG INSPECTOR
1. Zero order kinetics is seen in all except:
(a) Salicylates
(b) Barbiturates
(c) Phenytoin
(d) Ethanol
2. Which one of the following is not a prodrug?
(a) Chloral hydrate
(b) Diazepam
(c) Enalapril
(d) Oxcarbazepine
3. Which one of the following drugs does not cross the placental barrier?
(a) Morphine
(b) Lithium
(c) Warfarin
(d) Heparin
4. The evidence which indicates that a drug is stored extravascularly is:
(a) Small clearance
(b) Small apparent volume of distribution
(c) Large apparent volume of distribution
(d) Large clearance
5. Which one among the following drugs can be given safely during pregnancy?
(a) Tetracycline
(b) Chloroquine
(c) Thalidomide
(d) Primaquine
Hope you understood how will be the questions in DI selection examination. These can be your Drug inspector Interview questions too. So you need to prepare well for the examination Central and state Drug Inspector examination.  Prepare well and crack the Drug inspector examination with flying colors. All the best friends.