How to set up a Pharmaceutical company?
For every ambitious pharmacy professional setting up a Pharmaceutical company is a dream project to them. Most of them haven't start own pharmaceutical venture due to lack of knowledge and courage to start their pharmaceutical firm. If you have experience in the niche there is nothing better than this. In the backdrop of encouragement given by the Government of India to start-up businesses, it becomes relatively easy. Here we will try to help you to start your own pharmaceutical company. The two basic types of pharmaceutical companies are Pharmaceutical Manufacturing Company & Pharmaceutical Marketing Company. Based upon their marketing, sale and work basis irrespective of marketing and/or manufacturing type the company can fall under any categories of
Generic

Franchise

Pcd

Branded/Ethical

Speciality company e.g. Derma, ophthalmic, cardiac etc

Export or Import

OTC

Distribution
According to Experts, primarily there are five steps to start any pharmaceutical company.
Out of the five steps, the first three are mandatory to start.
Company Registration (in case of proprietorship you can skip this process)

Wholesale Drug License Obtain Drug License Number

Generate Goods and Service Tax Number

Get the trademark registered

FSSAI Registration (In case of selling Food and Dietary Supplements also)
Resources Requirements:
Well furnished Premises (Cemented floor and concrete roof, walls, etc)

Competent Person i.e. Pharmacist or Experience Person

Administration and Office Accessories

Electricity and Water Supply

Freeze and Air conditioner (optional)
Procedure and Sequence to proceed
Write a Business Plan and find a Company Name

Brand Names and Choice of molecules

Design of Company Logo and Printing/Promotional Material

Fix the infrastructure (place, premises and building) for setup

Fund generation (own, loan, investment etc)

Company Registration

Trade Mark Registration (Optional)

Wholesale Drug License (For both Marketing and Manufacturing Company)

Manufacturing License (For Manufacturing Company)

Goods and Service Tax Identification Number (GSTIN)

FSSAI License (If required)

Search for Vendors (For marketing Companies, Third Party/Contract Manufacturers or Loan license manufacturers. For Manufacturing Companies, Packing material suppliers, raw material & bulk drug suppliers and other requirements fulfillers)

Finalize Packaging and Packing, Design Material for medicines boxes, label, foils etc

Start manufacturing in the case of a manufacturing company

Place order to a manufacturer on basis of third-party manufacturing/ contract manufacturing/ Loan Licensing in case of a marketing company. When the products are ready to sell, initiate marketing and promoting products.
pharma marketing company registration, minimum investment to start a pharma company, cost of starting a pharmaceutical company in india, how much does it cost to start a pharmaceutical company in india, how to start a generic pharmaceutical company, how to start a pharmaceutical distribution company, pharma company registration procedure, startup pharmaceutical companies in india,
Important Steps in starting Pharmaceutical Company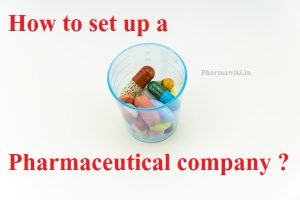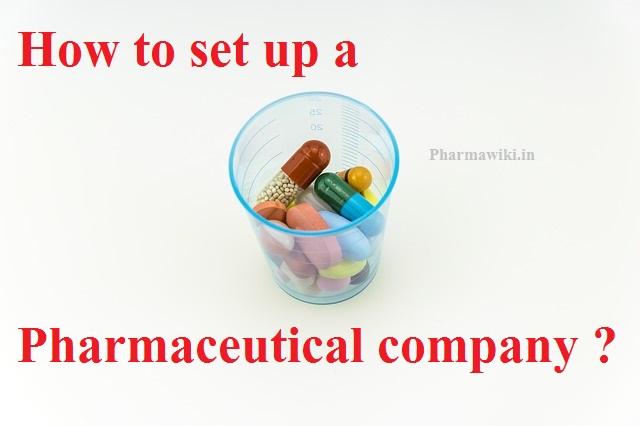 Indulging in an established company/firm to gain experience in the pharmaceutical sector by serving them as an employee will give you some idea. Otherwise, opt for training according to your need if don't have experience in the pharmaceutical sector. Location of Business is to be done prudently while searching for building/premises for office, licenses and stock. It may be rented or owned but there should be adequate space as per government norm. Get ready with the list of all molecule and combinations you want to manufacture and/or marketing. Be sure that your brand/molecule doesn't duplicate any other company working in Market. You should try your best to choose a unique name for your firm though it may be tricky. Make sure you appoint Technical and competent staff who will take care the needful.
Healthcare and pharmaceutical sectors are showing a good growth, and starting pharmaceutical company could be a good choice as it seems that the future is bright. The process involves various steps. You need to gather resources and data from recognized and valid sources. The Internet makes the task much easier. Therefore, the early you start the business, the better it is.