Entrance Tests for B . Pharmacy & M. Pharmacy
List of Entrance Examination for B . Pharma & M. Pharmacy – Test Info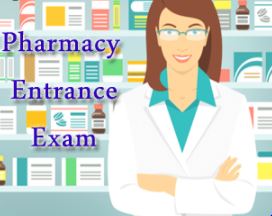 List of Entrance Examination for B . Pharma & M. Pharmacy – Test Info
Just like we take EAMCET to enter Engineering, students who are willing to go for B. Pharmacy courses will take various entrance examinations.  The entrance examinations include BHU B Pharma Entrance Exam, GPAT – Graduate Pharmacy Aptitude Test, MHT-CET Maharashtra Common Entrance Test etc.  The entrance tests vary from state to state and institute to institute.  Candidates depending on to which state they belong with take the entrance exam conducted by their respective states.  Candidates can work in various areas of discipline like chemist shops, drug control administration, educational institutes, food and drug administration, health centers, hospitals, medical dispensing store, pharmaceutical firms, research agencies, sales and marketing departments etc.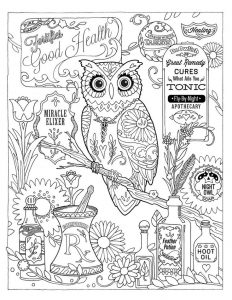 As the intermediate exams have completed recently and most of the state results are released, now most of the students must be getting ready to apply for the entrance examinations to study B. Pharmacy.  There will be definitely bright carrier who pursues B. Pharmacy.  It is one of the leading courses at this point in time, which is being studied by zillions of people all around the globe.  Students who are willing to do Pharmacy can apply to the Pharmacy entrance exams that will be soon notified.
List of Entrance Examination for B . Pharma & M. Pharmacy – Test Info
Many want to study B.Pharmacy courses and M pharmacy education. so, here we provide list of entrance exams for B pharma and M pharma.
B pharmacy M Pharmacy Entrance Exams:
Graduate Pharmacy Aptitude Test (GPAT)
Manpal Test
Andra pradesh post graduation test APPG_CET
Bihar Combined Entrance Competitive Examination (BCECE)
Rajasthan University of Health Sciences (RUHS-P)
Banaras Hindu University Entrance Test (BHUET) 
West Bengal Joint Entrance Examination (WBJEE-Pharmacy)
Uttar Pradesh State Entrance Examination (UPSEE-Pharmacy)
Dr. APJ Abdul Kalam Technical University, Uttar Pradesh
Odisha Joint Entrance Examination – Pharmacy (OJEE-P)
Birla Institute of Science and Technology Admission Test (BITSAT)
Best Pharma colleges
Raj Kumar Goel Institute Of Technology (Pharmacy), Ghaziabad, Uttar Pradesh
Amrita School Of Pharmacy, Kochi, Kerela
Manipal College Of Pharmaceutical Sciences, Manipal, Karnataka
Institute Of Pharmacy, Nirma University, Ahmedabad, Gujarat
Birla Institute Of Technology, Ranchi, Jharkhand
Periyar College Of Pharmaceutical Sciences, Tiruchirappalli, Tamil Nadu
Mallige College Of Pharmacy, Bangalore, Karnataka
School Of Pharmacy, Solan, Himachal Pradesh
Maliba Pharmacy College, Tarsadi, Gujarat
University Institute Of Pharmacy, Raipur, Chhattisgarh,
MVP Samaj's College Of Pharmacy, Nashik, Maharashtra
Jamia Hamdard, Delhi
Bombay College Of Pharmacy, Mumbai
N.E.T Pharmacy College, Raichur, Karnataka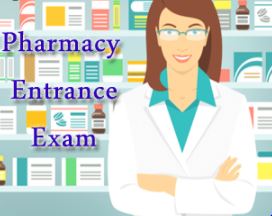 N.G.S.M.Institute Of Pharmaceutical Sciences, Mangalore, Karnataka
University Institute Of Pharmaceutical Sciences, Chandigarh
Shri G.S. Institute Of Tech. & Science, Indore, Madhya Pradesh