GPAT
GPAT stands for Graduate Pharmacy Aptitude Test which is an all India based entrance exam for admission of pharma graduates in the Masters in pharma programs, conducted by the National Testing Agency or the NTA. It is a national level exam and is conducted once a year. It provides the master programs in around 800 participating colleges and all the All India Council of Technical Education (AICTE) affiliated colleges. They provide admission on the basis of these scores. The level of examination is that of a post-graduate. The mode of examinations is online, that is, students are supposed to appear for the computer-based examination on their respective exam centres as provided.  The exam is conducted in English medium only. It is a 3 hours long test with 125 multiple-choice questions. 4 marks are awarded for every correct answer and 1 mark is deducted for every wrong answer.  The registration fees are INR 1600 for all general candidates and INR 800 for SC, ST or OBC candidates. The candidates are supposed to attach a scanned copy of their graduation certificate or result at the time of registration along with the application form. Multiple applications from a single candidate would not be entertained. The registration for GPAT for this session started in November and the examination was held in February this year.
There are few guidelines defined by the National Testing Agency (NTA) regarding the eligibility for candidature to appear for these exams which are mentioned below:
It is mandatory for all the GPAT aspirants to hold a bachelors' degree in pharmacy or equivalence, from any recognized or affiliated university or institution.

The candidates should also hold the certificate of the result of the bachelor's degree before the commencement of the academic batches through GPAT.

The applicants must compulsorily hold Indian citizenship.

There are no age restrictions as such.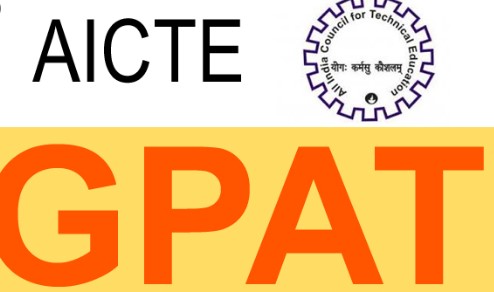 Syllabus for the GPAT examination:
The syllabus for GPAT is the restricted al that one studies in their bachelor's degree which includes the following:
Physical Chemistry

Physical Pharmacy

Organic Chemistry

Pharmaceutical Chemistry

Pharmaceutics

Pharmacology

Pharmacognosy

Pharmaceutical Analysis

Biochemistry

Biotechnology

Microbiology

Pathophysiology

Biopharmaceutics and pharmacokinetics

Clinical pharmacy and therapeutics

Human anatomy and physiology

Pharmaceutical engineering

Pharmaceutical management

Pharmaceutical jurisprudence

Dispensing and hospital pharmacy
How to prepare for the exam:
Candidates shall be thorough with the syllabus first.

Create a time plan and go accordingly

Stick to your books and notes. Unnecessarily hitting different unknown or new books won't be of much help. It would rather lead to more confusion.

Prepare handmade notes

Write and learn. Practicing the various chemical equations or reactions would help me better understanding and paced learning.

Do not over stress yourselves. Study for a bounded time and learn as much as you can. Once you complete your goal for the day, Go and treat yourselves.