D Pharmacy Course Admission:
Pharmacy is the heterogeneous mixture of clinical and industrial subjects related to health sciences. It is the profession responsible for the preparation, dispensing and appropriate use of medication providing services to achieve optimal therapeutic outcomes. As we know that a successful completion of D. Pharm program is necessary for someone to step into the place of a pharmacist. A pharmacist's job role is to explain the mode and precautions regarding the use of medicines dispensed in a hospital-pharmacy; prepare special formulations normally not available in the market. They also assist the physician in rendering necessary information about incompatibility and contra-indications of various drugs, etc. For these formulations, Pharmacists are required to prepare, mix, compound or dispense drugs and medicines, ointments, powder, pills, tablets and injections on the prescription of a medical practitioner, dentist or veterinarian. In detail, they are concerned with the production of pharmaceutical products, development of the methods or processes of production and quality control.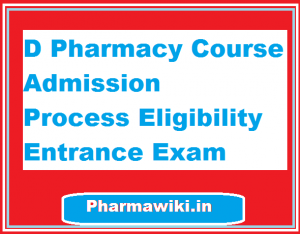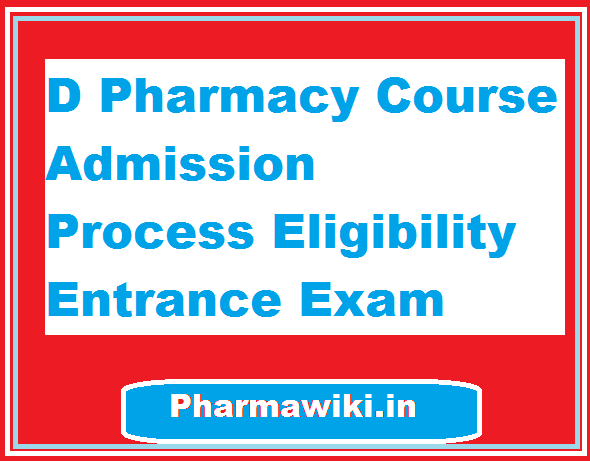 In India, the higher secondary study is concluded by a higher secondary examination that we known as 10+2 board exams. Entry qualifications and Entry requirements for pharmacy vary across and within states, depending on the program and most significantly, between private and public institutions. Based on the performance of the higher secondary examination all the government colleges take Admission to the first year D. Pharm program. Private colleges complying with the education regulations of the pharmacy council of India (PCI) have their own admission procedures. However, Majority of privately funded institutions do not have a direct formal application processes. The mode of instruction for all pharmacy institutions in India is English. The D. Pharm curriculum is the same throughout the country and is framed through the education regulations of the Pharmacy Act.
Present Scenario:
During the 1990s, the PCI strove hard for upgrading the minimum qualification for pharmacy registration from D. Pharm to B. Pharm but failed due to lack of consensus. Professional courses in an education sector are a fast-moving commodity in the market and are mainly business oriented nowadays. It is meant to give some profit to the undertaker.  Teacher-student teams in a classroom are the equivalent of industry's front-line workers. Their successful efforts together give rise to the development of the student's capabilities, interests, and character. Students generally undertake the D. Pharm program as their optional choice of study, having been unable to obtain a place at the college in some degree program of their first choice. Nevertheless, Students those are interested in pursuing a career in the pharmacy field can opt for the admission of D. Pharm initially.