Pharmacy websites are real matter of concern for information and news. Pharmaceuticals play a vital role in our day-to-day living. And hence their rising costs are destined to be our major concern. If asked to name one thing that affects our life in most phases one would hardly say pharmaceuticals. But wait this is a fact that most of us since our birth depend on pharmaceuticals in one-way or other. Definitely by age our dependence on pharmacy products increases but even teenagers and young ones consume a big percentage of pharmaceutical derivatives.
pharmatimes.com
Blog belong to Covent Garden, London. This blog is all about In-depth news, features and insights for the pharmaceutical and healthcare sectors. Our wide editorial lens delivers sharp, informed and entertaining coverage from every side.
fiercepharma.com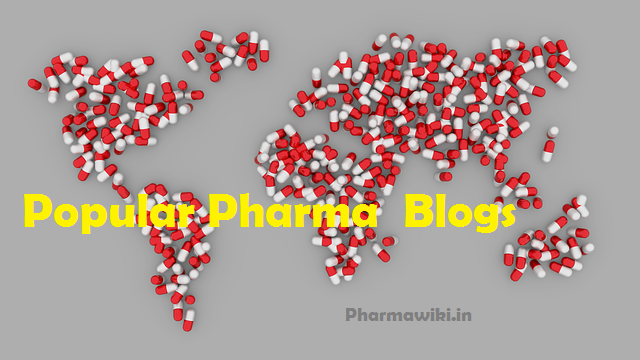 FiercePharma blog is all about pharma industry news on big pharma, FDA decisions, patents, pharmaceutical marketing, generic drugs, and other pharma news.
rxrights.org
RxRights blog belongs to United States that is dedicated to promoting and protecting American consumer access to sources of safe, affordable prescription drugs.
pharmamkting.blogspot.com
Newtown, PA A blog about pharmaceutical marketing and advertising written by PharmaGuy, a constructive critic of the industry.
pharmaphorum.com
Pharmaphorum is United Kingdom based Pharma Blog with lots of information on Pharma news, views and analysis of healthcare in a rapidly changing world. Not only do we keep you connected with the latest trends in pharma, we can also help you develop and bring to life your own thoughts, ideas and inspirations to enable you and your business to become key pharma influencers.
medadnews-digital.com
You can get pulse of the pharma industry with help from the news posts on this site.
pharmacycheckerblog.com
PharmacyChecker.com publishes profiles, ratings and comparative drug prices of US, Canadian and other online pharmacies. Since 2003, we have provided the American consumer with useful information on how to save money on prescription drugs. In this blog, we endeavor to further support the American consumer by providing clarity to public policy issues affecting drug prices.
pharmalive.com
pharmalive.com is established in 2013, Outcomes LLC provides the $500 billion pharmaceutical industry with need-to-know business information.