Pharmacist Exam Books Preparation PDF
Before any exam, the collection of study materials and books are inevitable. When it comes to competitive exams those are held nationally, the hurdle gets tougher. But there is no need to worry, for those who are keen to put their all-out effort in getting the exams cleared. The same applies to the Pharmacist exams being mostly held in government sector for some seats every year. Contenders who are applying the Pharmacist jobs need to take part the written test and further selection process.
Interested candidates need to take the Pharmacist Exam study materials including the previous question papers and books. It will make effective preparation for the applicants at the time of the Pharmacist Exam. Applicants need to go through the Pharmacist Solved question papers. While coming to books, those are written in the very concise form and designed for the candidates who are preparing for the competitive examination. In fact, it is far more advantageous if one keeps soft copies of all these materials handy. These books conglomerate the comprehensive information of the diverse subject in this discipline. Apart from getting basic subject knowledge of pharmacy, these books will help immensely to inculcate the subject matter to prepare themselves for different competitive examination either to go for higher studies or in a different level of written text for recruitment procedure. Presented in a simple manner to understand the matter and can memorize in the easiest way. You can access all the essential areas of major subjects in Pharmacy i.e. Pharmaceutics, Pharmaceutical Chemistry, Pharmacognosy, Pharmacology, Forensic Pharmacy, Biochemistry, Analytical Chemistry, and Microbiology to some extent.
It may happen that some candidates are unable to download the online files quickly but here we have tried to compile the direct and redirecting links which will surely be helpful for them.
Following are the books of Pharmacist Exam
Alfonso-R-Gennaro . Remington:
 The .Science and Practice of Pharmacy. [] 
Alfonso-R-Gennaro . Remington:
 The Science and Practice of Pharmacy. []
Gary D. Hall & Barry S. Reiss –
Appleton & Lange's Review of Pharmacy
B. Hugo & A. D. Russel –
Pharmaceutical Microbiology            
Mathews, Van Holde & Ahern –
Biochemistry         
W C Evans –
Trease & Evans-Pharmacognosy
Arun Bahl, BS Bahl and G.D take –
Basics of Physical Chemistry
Thomas L. Lemke & David A. Williams –
Principles Of Medicinal Chemistry
Loyd V. Allen Jr., Nicholas G. Popovich –
Ansel's Pharmaceutical Dosage Forms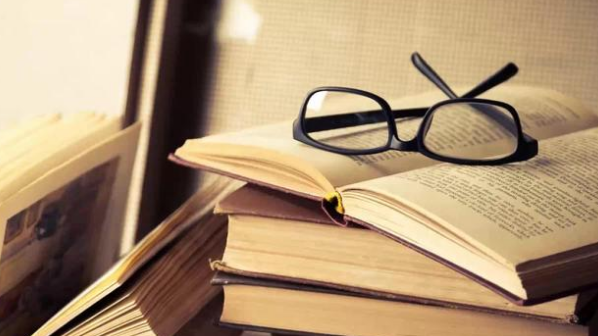 Sally S. Roche –
Roche Clinical Pharmacology primaries
ME Aulton –
pharmaceuticals: science design dosage form
Bertram G. Katzung –
basic clinical pharmacy
Best Books and How to prepare for Pharmacist Paramedical exam               
Spalding Gray –
Gray's Anatomy
F. Ganong –
Medical Physiology
                Arther C. Guyton –
Medical Physiology
                Mark G. Papich –
Saunders Veterinary E Directory Drugs book: small and large animals
                Jahangir Mweene –
pharmacy technician: comprehensive approach
                Morrison and Boyd –
Organic Chemistry
                Patrick J. Cinco –
Pharmacy Martin physical & Pharmaceutical-Sciences
                Donald C. Singer –
Audit Quality Laboratory of compliance and regulatory
                Albert L. Lehninger, David Lee Nelson, Michael Cox M. –
Principles of Biochemistry Lehninger
                Lauren Zentz –
Mathematics for pharmacy technicians
                John Bell and M. John Block –
book Wilson and Gisvold of Organic Chemistry medical and pharmaceutical
                Graham L. Patrick –
Introduction to Medicinal Chemistry
                Karen Baxter –
source book interactions, mechanisms, and clinical significance Management
                BNF for Children –
                Leon Shargel, Susanna Wu Bong, Andrew Yu –
bio-pharmacy and Applied Pharmacokinetics
                Dr. Gary Walsh –
biopharmaceuticals: biochemistry and biotechnology
                Howard_C. Ansel –
pharmaceutical_calculations
                Leon_Shargel, Alan_H_Mutnick, Paul-F-Souney, Larry-N-Swanson –
Comprehensive_Pharmacy_Review
                Leon Shargel, Alan H Mutnick, Paul-F-Souney, Larry-N-Swanson –
Comprehensive_Pharmacy_Review
                Shane Desselle, David Zgarrick –
Pharmacy Management: Essentials for all practice settings
P. Rang, M. M. Dale, J. M. Ritter, P. K. Moore –
Pharmacology
                Manual pharmaceutical excipients
                Ryan Donnelly, Johan Barry –
choice questions in pharmaceutical calculations
                Donald_Cairns –
Essentials_of_Pharmaceutical_Chemistry
Review
Here the reader will get a brief fundamental content having a degree or diploma or going to be a qualified person in this field. While going through, hope the reader will be benefitted out of this effort of collective compilation. Wish you all the best for your bright future.