Top B pharm colleges in Bangalore:
Most Popular B Pharm colleges in Bangalore – Best Pharmacy College Karnataka BNGLR are provided here in this article for the benefit of our readers. Bangalore is known as the garden city and it offers a very healthy atmosphere in terms of education. Little wonder then, that it has been termed as the education hub of south India. It boasts of hundreds of colleges catering to every field.
Particularly in the field of professional courses like engineering, medical and related courses the students are spoilt for choices.
Innumerable number of colleges are offering admissions to courses like MBBS, BDS, B Pharm., Nursing and other medical branches. The Rajiv Gandhi University of Health Sciences, Karnataka, awards the degrees of the medical and the paramedical courses. The deemed universities also have a percentage of seats allocated to the university quota.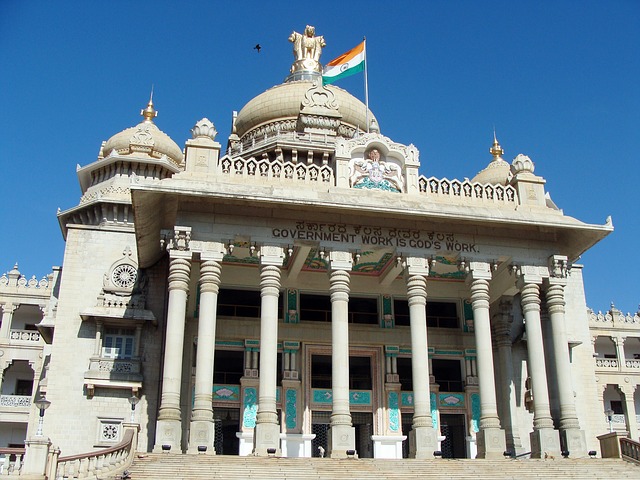 Best Pharmacy College Karnataka BNGLR
As Bangalore is endowed with pleasant climate, religious and political harmony, it is the preferred location for youngsters to seek their future.
The healthcare industry is at its peak these days. There is never a household that has not required medical intervention. This justifies the rush towards the medical courses.  However the medical community cannot survive without the support and stability that is lent by the pharmacy, nursing and the paramedical branches.
The pharmaceutical industry has been walking hand in hand with the doctors and providing latest innovations in treatment. There are innumerable institutions offering courses in this dynamic subject in Bangalore.
The top five pharmacy colleges offering Bangalore being:
– Al Ameen college of Pharmacy
-Government College or Pharmacy
-M. S. Ramaiah college of Pharmacy
– Vishveshwarapura Institute of Pharmaceutical Sciences.
-Vivekananda College of Pharmacy.
They all offer B. Pharm courses and some have a provision for M. Pharm too.
These institutes are blessed with highly knowledgeable staff who are experienced. The teaching methods are meticulous and ensure thorough learning.
In these modern times there is a lot of talk about misuse and abuse of medicines and prescription drugs. People seek solace in medication. It is the duty and the responsibility of the pharmacist to hand out proper medication in required quantities.
A well learned pharmacist is always an asset to the medical profession. People place all their faith when they purchase medication and the pharmacist has to live up to it.
After all what is medicine for one, maybe poison for another!
By now you know what are all Top B pharm colleges in Bangalore. Now you can choose best B Pharmacy college to pursue your pharma Degree.