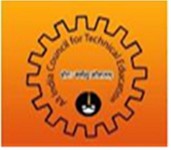 Good news for all GPAT 2014 aspirants!!! AICTE has published the notification for the exam in all major newspapers today. Just like last year, GPAT 2014 will also be an online exam and will be conducted from Feb 25-27 . The online application process begins from 6th Nov 2013 and ends on 7th Jan 2014.
Result of GPAT 2014 will be released on 15th March 2014.
The official webiste www.aicte-gpat.in is yet to be updated with the information and application guidelines for GPAT-2014.
We will keep you posted about this as and when the official website is updated.
So gear up for the exam. Team Pharmawiki will be coming up with some practice tests to help you in assessing your preparation levels for GPAT-2014. Stay tuned!