Motivational & Inspirational Story from a young Canadian Dreamer Mr. Vivek is published for all my readers on pharmawiki. This is a Canada Story from the oldest Canadian dreamer. If you have time and need motivation. You are at the right place. Mr. Vivek with a great heart he has accepted to share HIStory with us and tells that life can come up with odds and obstacles but its you who need to put effort and never dishearten till you achieve your dream.
Motivational Story
My dream for Canada started in 2002. Yes. 18 years back during college days.
My Timelines
Oct 2002 – TOEFL.
Dec 2003 – Student Visa approved.
Jan 2004 – Travelled to Vancouver, Canada, for the first time as a student to study an MBA at the University of Phoenix, Burnaby campus. I was a typical spoilt brat. I didn't perform well in studies and only managed to complete a few courses for the next two years.
Sep 2005 – IELTS General for applying for PR. I don't remember the scores.
Jan 2006 – Came back to India for a personal visit. I was hoping that I will come back to complete the studies and apply PR quickly.
Mar 2006 – My visa to re-enter Canada was declined. The reason is that my previous stay in Canada is not satisfactory. Which means I didn't show much progress to complete the course.
Apr 2006 – Reapplied and Visa rejected again for the same reason.
My dreams were demolished. Those days I didn't have the knowledge, courage and financial backup to challenge Immigration decisions for my visa refusals. Frustrated and convinced myself that my dream for Canada is almost done and dusted. It took three months for me to recover.
Jul 2006 – Started working in BPO in Chennai.
May 2008 – Started working in Service Desk for the NOC 2171.
Nov 2008 – Married to my Girlfriend.
2010 – A random dream of me, wife and daughter landing in Vancouver airport. Maybe, this is the first instinct that I have never forgotten Canada.
May 2010 – Silver Fern Job search Visa (Openwork Permit) for Newzealand was approved and I didn't travel. Not sure if I can get in Job in NZ. Maybe, if I would have gone, I got a job, applied PR and got my citizen there. It didn't happen.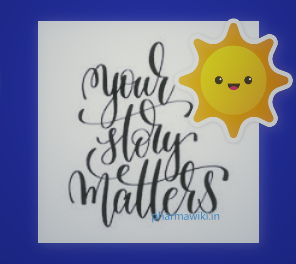 Oct 2010 – Started a new Job as ITIL Manager in HP. Noc 2171.
Jan 2014 – I declined a job in Saudi Arabia.
Nov 2014 – Travel to Honk Kong for a couple of times to deliver training. My first abroad travel in almost 8.5 years. I think it is the breaking point of what I am now. I refreshed my thoughts and realigned myself about what my family and I needed. Motivated me to feel and live abroad life.
In the meantime, I Progressed well in my career; Completed ITIL Expert and PRINCE2 certifications become a trainer in IT service management space. Also, I have worked with 12+ training institutes as a part-time trainer and consultant on top of a full-time job. The role involved lots of travelling within India. Life was hectic and fun then.
My abroad Life again
Mar 2015 – Accepted a job in Malaysia for a decent salary. I want to leave India and gain some abroad experience.
May 2015 – I declined an excellent offer from Mercedez Benz Bangalore.
Jul 2015 – Resigned from HP. This is more of a dream job for me. HP was terrific with tons of benefits. But, I had to take the calculated risks. I came out of my comfort zone with wife support.
Aug 2015 – Started a new job in Malaysia.
Nov 2015 – Calculated risk paid off – Client wanted me in Singapore. The salary multiplied three times within three months. Can't complain. The money I earned in Singapore and Malaysia is the basis of future Canadian settlement.
Dec 2015 – I again randomly dreamt of landing at Vancouver airport. Instinct no 2.
Canada on the cards again
Wife and I discussed about Canada and chances. Already I'm a failure student from Canada. That was in my head. We put my failure aside and starting looking for new opportunities. We were not getting sufficient CRS points. We decided to make her a student, and I will support her. I was looking for an entry.
May 2017 – Luckily wife was able to crack a Ph.D. admission after a couple of failures in Royal Roads University Victoria on her own. At this point, I knew we are getting back to Canada for sure. FYI – we haven't started the Visa process yet.
The reason is there are only a handful of Ph.D. admissions in Canada (700 to 1000 for a year) and they have to find a compelling reason to reject our visa unless there is criminality or medical issues.
My CRS was 327 only.
Jun 2017 – Some of the consultants recommended us to apply for all visas separately. First Student Visa for Wife. Then after six months. Openwork permit for me. And visit visa for daughter.
I went with my instincts and applied for all visa together. We both wrote a decent SOP and showed modest funds to support our stay in Canada.
Aug 2017 – As luck favoured again – All our visas are approved. Wife student Visa – Me Open work permit – Kid Visitor visa. The reason I call lucky is No GIC account, only half tuition in the account. God's grace. Can't say anything more.
I was still working in Singapore.
With the work permit in hand – Applied 500+ jobs in indeed and Linkedin. Was able to crack an interim 1-year temporary position in BC Pensions, Victoria through a Skype interview. I came close to another job. But they didn't release the offer letter.
17 Nov 2017 – Resigned my Job in SG to travel to Canada.
Canada 2nd Innings
28 – Nov -2017 – Landed in Vancouver almost 12 years later. What a dream day for me. I released the law of attraction and energy is working for me to place me in Canada.
Dec 2017 – I started my first job in Canada in BC pensions as a Business System Analyst. Noc 2171. Hoping to gain Canadian experience to get PR.
Jun 2018 – IELTS 1st attempt after years L-7, R-5.5, S-7, W-6.5. This is more of a failed attempt. Anyway, the positive part is with this score. I am qualified for BC PNP, at least.
Jul 2018 – Resigned the temporary job as another company offered me with good pay. Later, I realized that it is a fake offer letter. I didn't work for the next three months. Luckily, through a lawyer. I got three-month salary compensation from them. That is when I am surprised to understand that the law works the same for everyone. It doesn't matter you are a student, work permit, PR or citizen. Most countries support only their citizens and PRs.
Sep 2018 – declined a job offer in Dubai because I will not gain Canadian experience. They interviewed only for a three-month position and later offered for a permanent position.
Oct 2018 – Started New job as a Global Change Manager in Paysafe, Montreal. Noc 2171. Was living alone in Montreal. The family was in Vancouver.
March 2019 – IELTS again – L-8, R-7, W-6, S-8.
The curious case of 327 CRS to 1044 CRS
May 2019 – Another twist in the deal.
Express Entry Profile created – After Canadian experience and decent IELTS score. I enjoyed the short happiness that my CRS is 494. I could claim 50 points for a valid permanent job offer. Later through online research, I leant my LMIA does not approve my job offer so I cannot claim 50 points. I was stuck at 444. Not good enough to get ITA. Another set back.
God showed another mercy. A tech company (with is my present employer) in Vancouver wanted to hire me at any cost. I negotiated my terms only to support BC PNP. Trust me; I did not negotiate a single dollar on my salary part although they offered a competitive package. They agreed and joined the company. I m back in Vancouver now. Noc 2171.
2-June-2019 – Created BC PNP Profile.
4-June-2019 – BC PNP ITA under Tech Pilot scheme.
8-Jun-2019 – Submitted Documents online and paid 700 dollars.
10-June-2019 – I got an interview call from BC PNP tech staff. Within a couple of hours, I got an email from CIC account- my profile is updated with 600 points. Now CRS is 1044. This is a surprise, bcoz they are like super fast. Approved my case within 24 business hours. Considering June 9th was a Sunday.
12- Jun-2019 – ITA from CIC.
4-Jul-2019 – AOR.
The tedious process. All documents for my wife and me. Travel history, police clearance from all countries I lived, ECA, medicals, work experience letters, IELTS, LOE etc.
Aug 2019 – The wife had to quit a Ph.D. because she couldn't cope up with the expected standards. The standard is high. I've seen her English writing improved drastically to the point she can write English novels with substantial vocabulary. Still, it was very challenging for her and cannot continue her studies.
19-Aug 2019 – Medical Passed.
14-Sep-2019 – BC PNP gave a nomination letter to convert my open work permit to a closed work permit. The idea is to convert her student permit to an open work permit which is dependent on my closed work permit.
26-Sep 2019 – At Peace Arch border, we did flag poling and later converted our permits as we liked with the guidance of an IRCC consultant. I took a bit of legal advice from a genuine consultant. Before, I use to underestimate the value of an IRCC consultant.
I and my wife, I complemented each other well. When we landed, She was the principal student applicant and I was her dependent. Now I am on the primary closed permit holder and she was my dependent.
11-Oct-2019 – GCMS notes received. Notes showed that I did not submit the responsibilities of any of the companies I worked in. Quickly gathered responsibilities letters for all the companies.
2-Nov-2019 – Submitted Responsibility letters using the webform.
Long silence.
23-Jan-2020 – Finally, PPR email.
13- Feb-2020 – CoPR.
14-Feb-2020 – My wife and daughter became Permanent Residents at Peace Arch Border. Did a flag pole to re-enter Canada.
Today, I m 39 and planning for a marvellous career ahead in Canada.
I was on a Student permit, Open work permit, Closed work permit and now on a Permanent Resident visa and hopefully a Canadian citizen one day.
Lessons I've learnt
1. Age is just a number, even for express entry profile ( If you have the right attitude and approach).
2. You don't have to score 8777 perfect IELTS score.
3. For NOC 2171, there are ample opportunities in Canada. I was approached by 10+ companies/consultants to take an interview with them in the last eight months. Manage a creative resume, cover letter and LinkedIn profile.
All the best to everyone. Dreams Do come true.
Thank you so much Vivek for the true inspiring story. Share your story with us today which can help thousands to get in pace with the life race.