Hello Pharmaceutical graduates and post graduates. Today we are here with the list of new vacancies and jobs along with the names of the hiring companies. Pharma Jobs Pharmaceutical Graduate Fresher & Experience LATEST Job Fair.
Recent Jobs Noida Vadodara Bangalore Hyderabad Vizag 2023
AUROBINDO PHARMA LTD
– Walk-In Interviews for Production | Packing | QC on 1st Mar' 2020
Aurobindo Pharma Limited of committed to health healthy life are hiring they are hiring for the unit 7 jadcherla.
Aurobindo Pharma Production department is hiring technical assistance with the qualification of ITI diploma or BSc with an experience of 2 to 5 years for jet chiller unit seven brand the skill set required is knowledge and cooperation capsule filling granule and band sealing.
The packing department is also higher and Technical assistance with the same qualification ITI BSc or even D pharmacy are eligible experience required is experience experience skill set required is knowledge on track and trace Jackson bulk or blister packing primary and secondary line troubleshooting packing equipment. B Pharmacy or MSc qualification the experience required is here for 5 years. Knowledge on raw materials finished product l i m s will be given priority Candidate should carry a photo copies of all the educational certificate Aadhar card pan card and last 3 months bank statement entry play sleep while they attending the interview interested candidates can share their to [email protected] ramesh Verma dot rudraraju at aurobindo.com the date and venue will be 1st March 2020 Aurobindo Pharma Limited unit 3 Bachupally Hyderabad
You can refer online through Online click on the Aurobindo website enter melody referral code login with mail ID and referral code and click on requirement to refer candidate for candidates in the basic upload resume.
Xeno pharmaceutical
According to Xeno pharmaceutical private limited the hiring officers said that they are hiring medical representatives headquarters Trichy Karur Pudukkottai. They are even welcoming the freshers with no experience but have a great interest in sales and marketing experienced candidates in any segment can apply candidates with gynecology exposure are preferred they are encouraging all the candidates with a notion come work with us. Xeno pharmaceuticals private limited is India's fastest growing pharma company.
you can call ABM 9952 414 047 you can also call number 7010 423 691 you can even mail them at [email protected]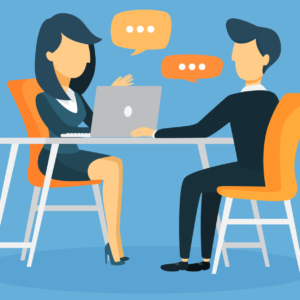 XENO PHARMACEUTICALS PVT LTD HIRING Shivalik Rasayan Ltd – Walk-In
GUDFRID PRIVATE LIMITED HIRING
PHARMIX LABS HIRING
Alkem Laboratories Ltd
MSN LABS CTX Lifesciences Pvt. Ltd
METROCHEM API PVT.
Intas Pharmaceuticals
TCG Lifesciences
LUPIN LIMITED HETERO
PHARMA Centre for Materials for Electronics Technology (C-MET)
Technical Assistant,
Office Assistant (OA-II),
Research Associate (I/II/III),
Senior Research Fellow/ Project Associate 2,
Junior Research Fellow/ Project Associate 1,
Junior Research Fellow,
Scientific Assistant-III
Shivalik Rasayan Ltd – Walk-In Drive for Production, QA, QC, Store & Engineering Departments on 28th & 29th Feb' 2020
HETERO PHARMA TRAINEE CHEMIST Skill Connect Drive at Kurnool District 28/02/2020
LUPIN LIMITED – Walk-In Interviews for Multiple Positions – Production & Quality Control on 29th Feb' 2020
TCG Lifesciences – Walk-In Drive for R&D on 1st Mar 2020 @ Pune
CTX Lifesciences Pvt. Ltd – Walk-In Interviews for Multiple Positions – Production on 28th & 29th Feb 2020
SG Phyto Pharma Pvt. Ltd – Walk-Ins for Freshers & Experience MR's & ASM on 29th Feb & 1st Mar 2020 @ Hyderabad