Pharmaceutical companies have a monster share of market in Bangalore and its outskirts. As a whole, the state of Karnataka contributes 8% to the country's revenue in the pharmaceutical sector. It ranks 5th in pharmaceutical Exports, 10th in the number of Pharmaceutical manufacturing contributing 12% to country's exports. The pharmaceutical policy of 2012 aimed to develop infrastructure, foster R&D and attract mega projects in the Karnataka sector. With 26% contribution from the Government and Initiatives like Venture capital fund of INR 50 crore the formation of Karnataka Pharmaceutical development council including The Vision group and promotional activities have been introduced in the Policy.
Karnataka owns its exclusive pharma SEZ's in Hassan and Yadgir. Being home to 221 formulation units and 74 bulk drug units its exports result in 40% of its pharma production. Here we will go through the surface of Yellahanka-Whitefield pharmaceutical base. Yellahanka is a suburb of Bangalore, older than the city and lies to the north of Bengaluru which has now overgrown engulfing many of its neighboring villages and towns. Whitefield is a neighborhood of Bengaluru named after George Whitefield and now a major part of Greater Bangalore. There is a driving distance of 35 kms between Whitefield and Yellahanka and it takes 42 minutes to travel from Whitefield to Yellahanka by car. One part of the industry includes pharmaceutical sectors apart from other major thriving industries. Therefore there prevail some pharmaceutical companies like Astra Zeneca Pharmaceuticals, Ranflex India Pvt. Ltd, R L FINE CHEM etc.
Peenya Pharmaceutical Companies
Bangalore Genei Private Limited,
6, Bda Industrial Suburb, VI Main, Peenya, Near Srs Road, Bangalore. Phone 080 2837 8057.
Karnataka Antibiotics and Pharmaceuticals Limited,
2nd Main Road, Nalagadderanahalli, Peenya Industrial Area, Bangalore. Phone 080 2357 7680.
Madhur Pharma & Research Laboratories Private Limited,
292 & 294, Peenya Industrial Area, 4th Phase, Bangalore. Phone 080 2839 4504.
Mahendra Labs Private Limited,
371 & 372, 4th Phase, Peenya Industrial Area, Bangalore. Phone 080 2225 2639.
Remidex Pharma Private Limited,
B-249, 2nd Stage, Peenya Industrial Area, Bangalore. Phone 080 2332 7452.
Meyer Organics Private Limited,
10D, 2nd Phase, Pennya Industrial Area, 3rd Main, Peenya, Bangalore. Phone 080 2839 6048. Anglo French Drugs and Industries Limited, Plot No.4, Phase 2, Peenya Industrial Area, Bangalore. Phone 080 2315 4770.
Yellahanka Pharmaceutical Based Companies
Ray House, No.2000, HIG, Next to Yelhanka New Town Police Station, RWF West Colony, Bangalore. Phone 080 2846 1647.
Yeshwanthapur Pharmaceutical Companies
Theramyt Biologics Private Limited,
Prasad Enclave, Yeshwantpur Industrial Suburb, 5th Main, 118/119, Bangalore. Phone 080 3003 4600.
Kemwell Biopharma Pvt. Ltd. – Bangalore
No. 11, Tumkur Road, Yeshwanthpur. Bangalore. Bangalore.
Jubilant Biosys Limited
96 Industrial suburb 2nd stage 560022 08066628400
Fine Chemicals Laboratories – Bangalore
No. 7, 1st Main Road, Industrial Suburb, Yeshwathpur, Yeshwanthpur. Bangalore. Bangalore.
Adhitya Medicals – Bangalore
No-24/3, 4th B Cross 9th Main Road Yeswanthpur, Yeshwanthpur. Bangalore. Bangalore.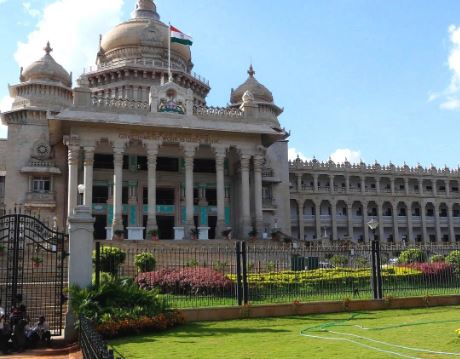 Kemwell Pvt. Ltd. – Bangalore
Door No- 11, Kemwell House, Teppada Begur, Tumkur Road, Yashwantpur, Nelamangala Taluk, Yeshwanthpur. Bangalore. Bangalore.
Micro Nova Pharmaceuticals Pvt Ltd
Yeshwanthpur
08022370454
Usha Minechem Industries
Sharadha Medicals
Yeshwanthpur
9886199325
The Pharmaceutical industry in Karnataka inclusive of this Peenya Yellahanka-Whitefield base has been able to generate Rs 8k crore in revenue contributing 8% of the country's total revenues. The presence of exclusive Pharma SEZ, Pharma industrial areas, R&D Centres & ability to produce quality products makes the region a well developed ecosystem to be ideal destination for pharmaceutical industries. Also, there exist more than 70 medical and dental colleges, which is a large number of educational setups for pharmacy study, add up in creating an ecosystem for collaboration on product development and trials, drug testing laboratories and what not.