The Railway Recruitment Board (RRB) inducts pharmacists since 1962 when the Furnishing Division was inaugurated on 2nd October that year. Inaugurated by the first Prime Minister of independent India Pt. Jawaharlal Nehru on 2nd October 1955, the Integral Coach Factory is one of the earliest production units. Later, the production of fully furnished coaches steadily spread over nearly 511 acres. It has had about 10,408 employees, more than 2000 coaches every year which includes conventional and self propelled coaches.
RRB Pharmacist Verification
All stages of the recruitment process shall require proper documents. Only after the candidates have qualified in all the stages of examinations are shortlisted for document verification and RRBs conduct verification of eligibility conditions with reference to original documents only and is liable to be removed from service summarily if not matched. Signatures of the candidates on all documents should be identical, in all stages of the recruitment process and must be in running hand and not in block/capital or disjointed letters. Signatures in a different style at the time of Document Verification as applicable may result in cancellation of candidature. E-Call letters for Document Verification along with dates of examinations are displayed on the official websites of participating RRBs accordingly on websites of the RRBs concerned. No communication from the RRBs will be done with the candidate through the post. Candidates should ensure that they have requisite educational/technical/professional qualifications from recognized Board/University/Institute. Candidates' Name, Father's Name and Date of Birth are of utmost importance and should resemble as recorded in the Matriculation/SSLC/High School Examination Certificate or an equivalent certificate only. Gazette Notification or any other legal document should be submitted at the time of Document Verification (DV) as applicable for such cases. RRB holds the right to introduce additional interviews and/or additional Document Verification etc., without assigning any reason.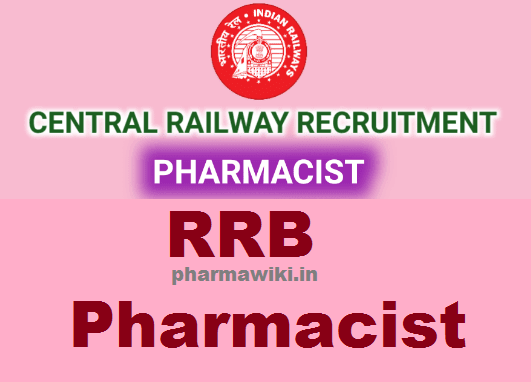 Hence, what we can see is that Certificates & Documents Verification for the posts of RRB pharmacists is mandatory and without proper verification, the service can even be terminated. On this note, anyone applying for the posts of RRB pharmacist has to keep a serious attitude on this ground. Hope you have got clear idea on RRB Pharmacist Certificates & Documents Verification Requirements .