Today we will discuss different Pharmaceutical Jobs & varied Prospects of MNC Companies in Major Cities of India to hire pharma graduate and post graduates in different parts of the country.
Pharmaceutical Companies in India is a quickly growing business in the nation and India position among the top five pharmaceutical markets in the world. India's pharmaceutical segment ranks third globally in terms of volume. The pharmaceuticals industry looks set for solid long-term growth and thus there will be a need for resources for the MNC companies and those giants which are teaming up internationally. In terms of revenue, it already ranks fourteenth in the global league table. However, PwC estimates that it will rise to approximately US$50 billion by 2020 – a 163% in the space of eleven years in their report, Pharma 2020: The vision.
The trade of pharmaceutical goods in India gave a home to the small biotechnology industry, based largely in Karnataka, with other clusters of activity in West Bengal, Maharashtra, Andhra Pradesh, Hyderabad, Kerala and Ahmedabad. The leading domestic players include Serum Institute of India, which focuses on immuno-biologicals and vaccines. Biocon concentrates on recombinant DNA technologies, bioprocesses, fermentation-based small molecules and enzymes while Panacea Biotec specialises in novel drug delivery techniques and pharmacogenomics.
Big Pharmaceutical companies are well aware of India's importance. Many of them who have been sourcing products from Indian manufacturers for some years started setting up their own production facilities. Based in Thane, near Mumbai, the generics arm of Novartis, Sandoz, has two manufacturing plants and a research centre for developing formulations and processes. Pfizer also operates a manufacturing base in Thane. GSK has facilities based in Mumbai and Nashik. On the other hand, in Bangalore Apotex has a research centre and manufacturing plant and Teva has an R&D centre in Greater Noida that bought a manufacturing operation in Uttar Pradesh in 2003. The major pharmaceutical manufacturing clusters in the country are based out of man cities of India including Andhra Pradesh, Gujarat, Maharashtra, and Goa. The bulk drug clusters are located primarily in Ahmedabad, Vadodara, Mumbai, Aurangabad, Pune, Hyderabad, Chennai, Mysore, Bangalore, and Visakhapatnam (Vizag). Mid-tier global pharma companies are present as well – Watson Pharma, Lonza, Eisai Pharmaceuticals, Ethypharm and Astellas all have a manufacturing or research facilities in India. The pharmaceutical hubs offer investment opportunities in the production of API or bulk drugs, biosimilars, vaccines, nutraceuticals, as well as food and drug testing and contract research.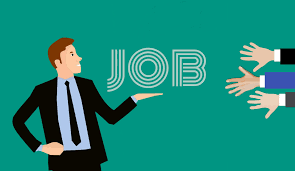 In 2008-09, the sector generated sales of US$2.64 billion representing a CAGR of 26%, but both the federal and state governments have been actively promoting biotech research initiatives and are targeting revenues of US$5 billion by 2010 -11. While urban markets will remain the focus in the near future, also getting treatment out to the 70% of the population residing outside of these areas represents the next volume drivers.