D. Pharmacy Interview Questions & Answers for Freshers: Just like any other Pharmacy degree D. Pharmacy candidates also can seek jobs in the department of pharmacy. They are generally recruited as pharmacy technicians and interns to start with any firm. Also, some of the fresher D. Pharmacy candidates choose to work as an assistant to the Pharmacists at private stores. In case you are a recent D. Pharmacy graduate, you must spend some time going over the answers to habitually asked questions at a job interview, before you meet your potential employer. Therefore one can expect much more general questions than the core technical questions asked in the interview rounds of higher pharma degrees. But definitely, it would be good enough if you can brush up the syllabus of the D. Pharmacy curriculum and be ready to answer some of the subject-wise questions. As you are going to start the job as a learner so don't fret over about the interviews, you just need to have the right attitude and confidence that you would be able to fulfil your role. Use the opportunity to learn as much as possible while working in the company. But after all, you are to clear the interview to get that breakthrough in your field. When it comes to facing an interview, it is normal to feel a little apprehensive. However, preparing for the interview helps to overcome your nervousness and boosts your confidence that helps you make a good impression. Even you do not crack at first there is so much to gain in terms of experience. You become wiser and careful for the previous mistakes that you did while appearing in the interview. Also, you get seasoned to face the interview board being freed of nervousness. Either way, you are the gainer with time. One important tip for the Pharmacy freshers would be to never lose any interview opportunity over thinking on it or procrastinating. The sooner you get trained as a fresher the sooner will be your progress.  
D. Pharmacy Interview Questions & Answers for Freshers
Here are a few pharmacy fresh graduates' interview questions that your interviewer is most likely to ask and go through these on how to answer them:
What duties a pharmacy technician is required to carry out?
Ans: A Pharmacy technician needs to be an expert at what he's doing, given that, there is absolutely no room for mistakes when preparing medicines according to doctor's orders. Duties comprise of: filling prescriptions, making medications as per the pharmacist's orders, maintaining records of each prescription given out, collecting payment, assessing the insurance status before each prescription is handed out and maintaining sanitized and hygienic storage conditions.
What are the most important qualities for a pharmacy technician?
Ans: You should think about the skills needed to be a successful pharmacy technician that you also possess. "The most important necessity is to be detail-oriented. It's crucial to be attentive when handling prescription medicine because the smallest oversight could be fatal. Maintaining a certain level of professionalism is the key as well because we represent the company and the customer should feel comfortable trusting us with their medication."
Where do you see yourself in 5 years?
Ans: Before a company invests time in a new employee, they need to know whether the candidate will be committed to the job and whether he intends to be there long-term. Here you must talk about how you see yourself with the company based on the company's specific characteristics and attributes in 5 years and how will stay abreast with the latest developments in your line of work.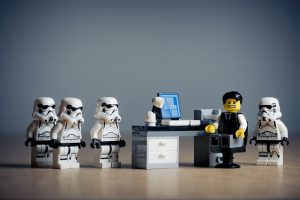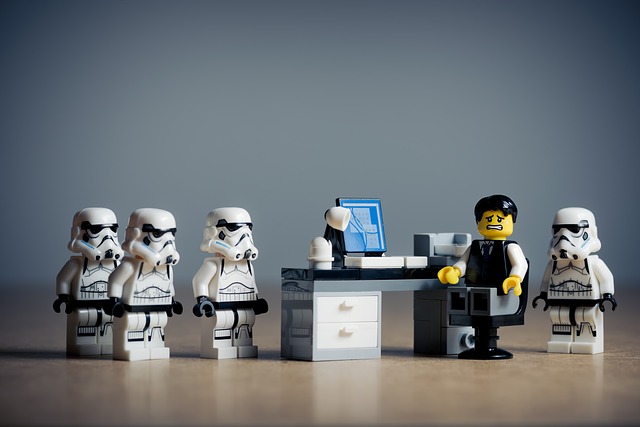 Why do you want to work for our company?
Ans: Make sure that you research the company profile before you go for the interview and give special consideration to its values and goals. You will have to style your reply based on the company's features, and show them why you suppose you would be great for the position.
How would you handle a difficult customer?
With this question, the interviewer is getting a sense of your communication skills and how you handle conflict.
Ans: "Customer service is an integral part of being a pharmacy technician. I wouldn't take anything they say personally and do my best to resolve the situation. I would listen to their complaints, apologize, and try my hardest to satisfy the customer. My goal is for them to leave happy and continue doing business with us."
Why did you choose pharmacy technician as a career?
The interviewer is curious about your motivation for becoming a pharmacy technician. Explain your reasoning for entering the field. Focus on the profession, not the "perks".
Ans: "When I was in high school, my grandmother became extremely ill. Through her healing process, I saw the power of medicine. I started looking into how to become a pharmacy technician. It sparked a passion in me to pursue a career in healthcare in order to help my community. Also, I love how the field is constantly growing and evolving."
Or
"I always wanted to be a part of the healthcare industry and wished to be of service to the community".
What is your greatest weakness?
This question can blindside you if you aren't prepared.
Ans: You can mention a weak point that you have been working to improve. Or another option is spinning a negative into a positive. "I can be a little obsessive about triple checking everything. However, my reason for doing so is because I know there is no room for mistakes as a worker. I prefer to be that way so that I am reassured my work contains no errors."
What is the significance of confidentiality in your profession?
Ans: Keeping the patient's information undisclosed is very essential, given that as a pharmacy technician I have complete access to a customer's private details. It is imperative for me to keep all information confidential because it is morally wrong toreveal information which thepatient has trusted me with.
What do you think is the most important business aspect of being a pharmacist?
Ans: Providing great patient care is probably the best thing you can do for the business side of pharmacy. Patients who feel they receive great care and have a pharmacist who is knowledgeable and cares about them individually will continue to frequent that pharmacy.
What was your favorite subject while in pharmacy school? What subject did you struggle with most?
Ans: Pharmacy is a job that requires a lot of responsibility, so pharmacists should truly enjoy what they do. This question asked applicants what they did and didn't like about their studies to see if they enjoyed the overall experience of studying pharmacy. They will look for your Self-awareness your commitment to the pharmacy profession and your honesty in struggling with the subject.While pharmacy is about helping patients, it's still a business. This question gives the candidate an opportunity to explain more broadly how they think about the business of pharmacy. What to look for: