WES CANADA Online Procedure JNTU University Transcripts Kakatiya University Transcripts OU Osmania University Transcripts ANU Acharya Nagarjuna University Transcripts are here for you to get maximum information regarding the same. Comment us below to know more about this process. Contact us to get the transcripts for you.
Jawaharlal Nehru Technological University Hyderabad Transcripts WES Online Process
JNTU-Hyderabad kukatpally has incorporated a straight forward online procedure to get transcripts and also to send transcripts to WES world education services CANADA.
First you need to Login to the https://studentservices.jntuh.ac.in
You can browse thisalink where ever you are even from other countries.  I mean service can be used through out all countries without any doubt.
Next step is a simple registration. Register by using your Hall Ticket No which will be printed on all your mark sheets and even on your convocation certificate.
Then you need to Select No. of copies of the documents as per your requirement. Each transcript costs 40 INR excluding postal charges. If you need 10 transcripts . I mean mark sheets or any other certificates then it will be 400 rupees.
After paying the amount you need to enter your details of address where you want to receive your transcripts( Local or International) where in the charge of amount for post varies as per your country. Within India it is somewhere around 110–150 INR. The hard copies will be sent to the address mentioned.
When you are doing this process for wes you need to pay another 100 rupees challan as extra fee and need to mention for WES along with WES reference number and form.
You will be receiving an envelope with JNTU seal along with the transcripts in a cover. Check out for the details like Name , Hall ticket no. etc. The JNTU envelope is self adhesive so cross check all details before sealing the envelope. Later, on the envelope include all your details mailing address WES reference No. , Mobile No.
Important note: As per now they are not sending the WES forms directly but you have to go to the university to finish the process.
Place the complete transcript sealed envelope in a bigger envelope which should also have sealed JNTU mark and send the same by noting mailing address WES reference No., Mobile No to WES office in Toronto Canada. You need to attach CD I mean customs declaration form to the parcel. This will be available online or even at the Xerox center in the main campus.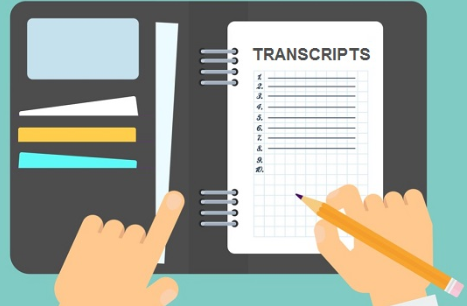 We can send it across Indian Post because its way cheaper than private postal services and also tracking option is available. There are options like standard and Express, depending on the option the delivery will be done with 20 working days or 7 working days respectively. The costs for speed post air will be around 1150 INR.
Hope all the below questions are answered:
What is the procedure to get transcripts from jntu-h?
Does JNTU Hyderabad issue online transcripts for WES?,
How do you obtain transcripts for JNTU, Hyderabad?,
Can JNTUK send transcripts to WES?,
How do I apply for the ECA (WES) post on December 2018? , I have the sealed document of transcripts sent by JNTU itself.
How can I get sealed transcript from JNTU?,
What is the procedure to get transcripts from JNTU, Anantapur?,
How many days does it take to get a transcript (JNTU-H) when applying online?,
What is the procedure to get transcripts from the JNTUA (JNTU Anantapur) for the WES Canada?,
After applying online for a transcript and WES from the JNTUH website, how many days will it take to transcript?,
What is the best way to get my JNTU Hyderabad sealed transcripts in just 2-3 days?,
How do I send my certificates to WES from JNTU Hyderabad?,
What is the right way to send transcripts to wes from JNTU Hyderabad?,
Has anyone submitted transcripts to WES from JNTUK? If yes, what are the steps?,
Has anyone got transcripts from JNTU Kakinada? Why my transcripts are just attested copies of my mark sheets? ,