Ahmedabad has always been a happening place since Independence.  In western India, it is the largest city in the state of Gujarat.  In terms of providing business there is no other state that can ever compete with Ahmedabad and has always been in the limelight for good reasons.  Today we look at some of the best Pharmaceutical machinery manufacturers in Ahmedabad and throw a light about their product and production unit as well.
Pharmaceutical Machinery Manufacturers in Ahmedabad
Prism is one of the most trusted brands in Ahmedabad when we speak about manufactures and exporters of pharmaceutical machinery.  Founded in the year 2003, this company with the advent of time has managed to excel its work activities and have successfully gained good reputation.  They provide a wide range of products that includes High Shear Mixer Granulator- RMG, Mass Mixer, Roto Cone Vacuum Dryer, Tablet Press – PTCMD4, Movable Hoist, Fluid Bed Dryer, Spraying System, Lab Scale Mini Tablet Press, Automatic Liquid Syrup Manufacturing, Inline Homogenizer, Preparation vessel, reactor & Storage and the list is endless.  Today Prism Pharma Machinery stands for its quality and goodwill.
Ambica Pharma Machines Private Limited
Ambica Pharma Machines Private Limited is considered to be among the best in manufacturing Pharmaceutical machinery from Ahmedabad.  They have a production unit which is well established in manufacturing wide variety of machinery.  The company boosts its capability in producing different types of machinery that includes vial washing machine, automatic high speed 8 head linear Vial liquid filling, 4 head Linear Vial liquid filling, Automatic high speed 2 head injectable liquid filling, powder and liquid filling combo, dry syrup filling machine, injectable powder filling machine, different types of cap sealing machines for pharmaceuticals, screw cap sealing machine, vial aluminum cap sealing machine and the list is endless.  Since its inception the company till date is growing and today stands as a trusted brand in the business.
Spark Tech India – pharmaceutical machinery
Spark technologies have always been in the limelight for providing supreme quality of pharmaceutical machinery that are of world-class quality.  Since its inception in the year 1999, this company has got many acclamation from its clients worldwide and today boots its capabilities of solidifying platform of excellence in business.  They provide quality product which includes different types of liquid filling machinery, heavy automatic high-speed syrup filling machinery, washing machines of different kind which are mostly automatic in nature, different types of cap sealing machines for pharmaceuticals and different other machinery that can really improve the quality of pharmaceutical products and its productivity as well.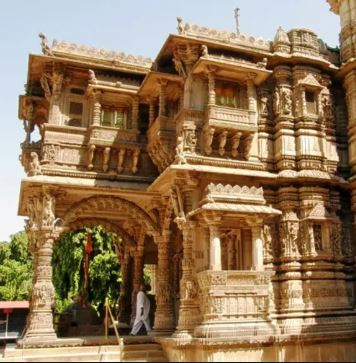 N K Industries situated in Ahmadabad, Gujarat is a pioneer in the field of pharmaceutical machinery production from a long time and hold a good repute for over 35 years which has simply help them to establish a trust between the client and themselves on the global platform.  Their products are of high quality and impeccable productivity.  Some of their products include tablet pill capsule counting filling machine, Auger powder filling machine, capping machine, Ropp capping machine, washing machine, Injectable dry powder filling machine, screw capping machine and many more which rightly have high demands in today's market.
On conclusion it can be easily said that these are some of the well trusted brands from Ahmedabad that have gained much popularity through their quality productivity.  There are other names too which are equally best whose activities and productivity are as vibrant as that of the above.  All in all, Ahmedabad truly stands as one of the best pharmaceutical machinery manufacturing production hub.