Pharmaceutical Packaging Machinery: In today's date Pharmaceutical packing machinery hold a very important position when it comes to doing business with the same.  As we all known good packaging not only increased the overall quality appearance of the product but also helps it to do a good branding and provide successful business also.  Today there are different companies who are specialized in this field of work.  They solely work on packing and distributing pharmaceutical packaging.  There are different types of machinery which are uses in this case.  The list is pretty long and most of them are complex in nature whereas there are also simple machinery as well.  Today we are going to discuss about few of the most important Pharmaceutical packaging machinery in short and their use.
Pharmaceutical Packaging Machinery – Medicines Packing Equipment Types
One of the most well known Pharmaceutical packaging machines used very often is Blister Packing Machine.  It is available both for large and small batches of drug processing expediting marketability of Pharma products via blister packing.  Next there is the Pharmaceutical Automatic Capping Machine.  It is used for capping of the pharmaceutical products and is considered to be one of the final steps of ensuring the quality of the product as well.  Next is the Pharmaceutical Filling Machine which simply expedites the current process of packaging.  This filling machine perfectly works for large scale filling used to measure sterility and dispensing of correct volume when in use.  One of the most well-known and widely used machines is Pharmaceutical Ampoule Filling Machine.  This machine is a very complex one and works on a very sophisticated or delicate procedure.  These types of machinery are basically used for pharmaceutical ampoule filling equipment.  The process is a fully automated one and works on a constant basis to provide the required result.  It provides the option of weight checking of product and as well as laser sealing as well.  Another one of the important packaging machinery used for pharmaceutical products is Pharmaceutical Liquid Filling Machine.  It is used for manufacturing of liquid drug suspensions.  This packaging machine is used in variety of forms and use.  It comes in both small and large size.  The operation involves filling of liquid.
Medicines Packing Equipment Types
Now pharmaceutical packaging machinery comes in different price range and in different shapes and sizes.  There are different companies who are best at making these types of machinery.  Some of them are small and some are big production houses.  These production houses basically deal in making pharmaceutical packaging machinery that are all in compliance with FDA standards and maintain a strict protocol as per general guidelines.  Some are semi automatic in nature, some are fully automatic.  When we speak about these type of Pharmaceutical packaging machinery there are different vendor who have earned a good name in the market over the years and have provided world class quality products on a regular basis.  Some of them are Marchesini Group with its headquarters at Italy.  Then there is Mg2 as well from Italy along with Multivac Sepp Haggenmuller.  Bosch and Romaco are two of the most important names that we can add to this list as well and both are from Germany who have the repute of consistently providing quality machinery in this field as well.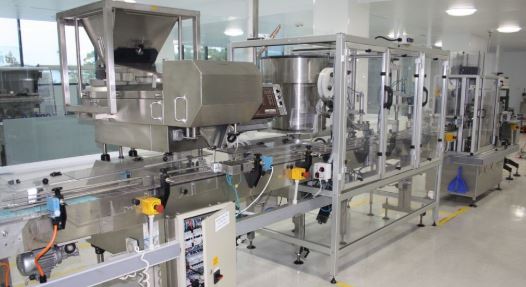 Coming to the concluding part of this discussion, it has been found that these packaging machinery are a very important part of the production of the pharmaceutical products worldwide and provides safety to the finish products as well.  Proper packaging not only ensures the safety of the product but also maintains a proper hygiene to the pharmaceutical products as well which is essential.